In today's Madden School tip, we are going over a really effective concept that has a high/low read both on the right side of the field and in the middle of the field.
Check it out below.
Madden 19 Offensive Tips: Gun Tight - Bench

Playbook: Denver Broncos
Formation: Gun Tight
Play: Bench
Setup:
Put the X/Square receiver on a streak
Put the B/O receiver on a drag route
Put the running back on an out route to the right
Motion the Y/Triangle receiver to the right side of the screen
Reads:
The first reads on this play are the B/O receiver and the running back out of the backfield
If that is not there look to the A/X tight end on the corner route
Then, progress to the Y/Triangle receiver deep over the middle
Overview: This is an effective base play that can be ran in any situation and against any defense. The route combinations attack all areas of the field which makes it nearly impossible for your opponent to stop this play.
Let's break this play down in a little more detail.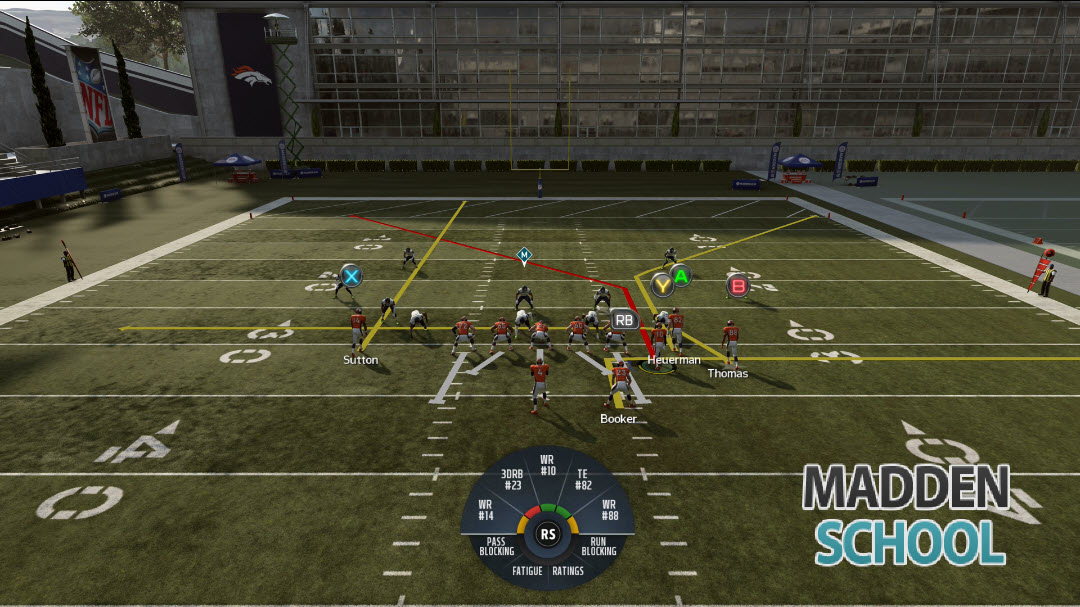 This is the final play art right before we snap the ball.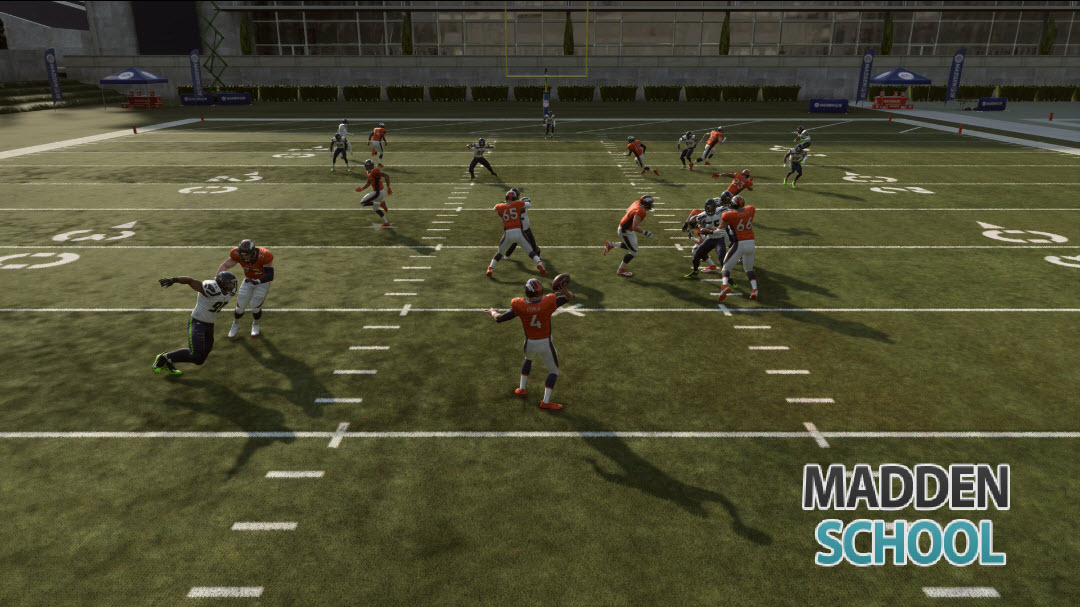 Against this particular defense, we notice that our receiver on the drag gets open right away. We'll always take that option if it is open.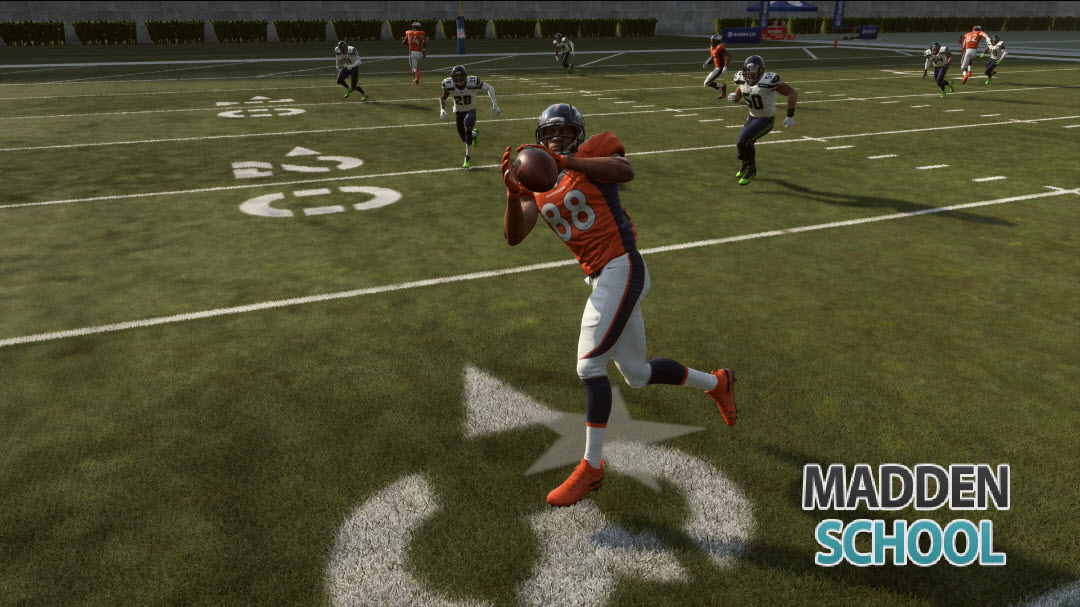 When our receiver makes the catch, he has plenty of room to turn up field.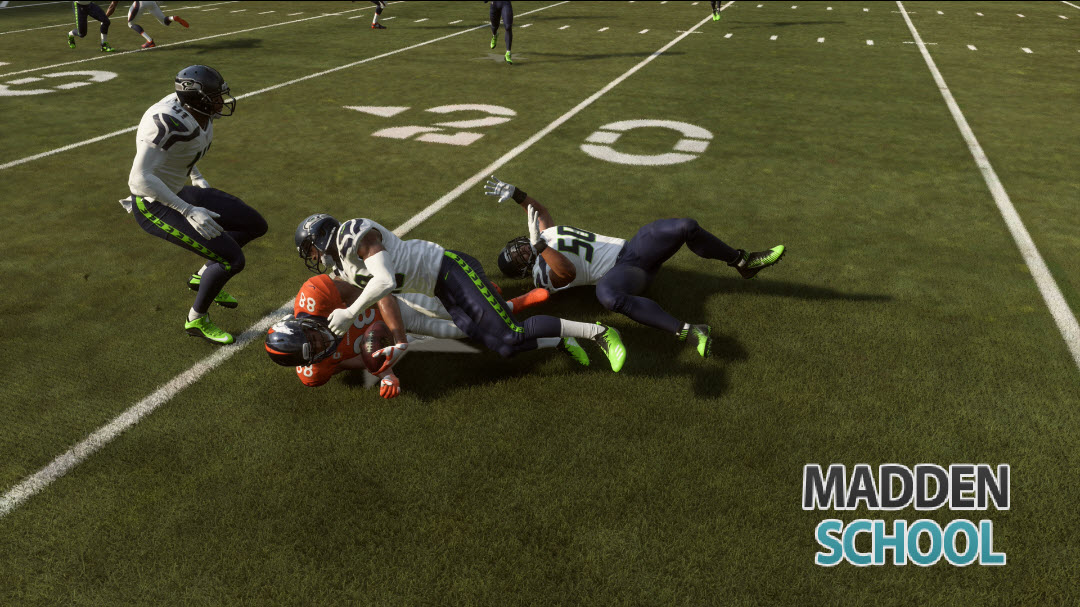 We are able to make a short 3 yard gain turn into 9 yards very easily.