Everyone loves to pass in Madden but having an effective running game can win you a lot of games and is crucial at the higher levels.
In this tip, Stickwork is breaking down how to run a really nice running play in Madden 18.
You can check it out below.
Madden 18 Running Play: Singleback Deuce Y Flex - 94 Will

Playbook: Jacksonville Jaguars
Formation: Singleback Deuce Y Flex
Play: 94 Will
Setup: None Required
Reads:
Follow the blocks or bounce it to the outside
Overview: This run has exceptional blocking. The receivers on the right side of the screen can often just put the safety and corners on their backs leaving you with only one man to beat.
Let's take a closer look at this play.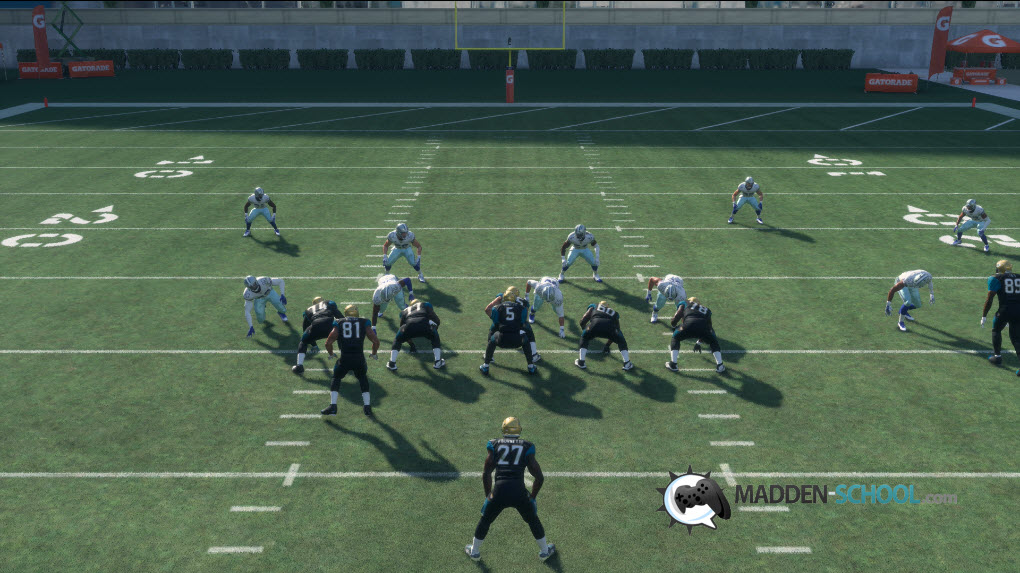 This is how the play looks right before the ball is snapped.  The tight end auto-motions from right to left.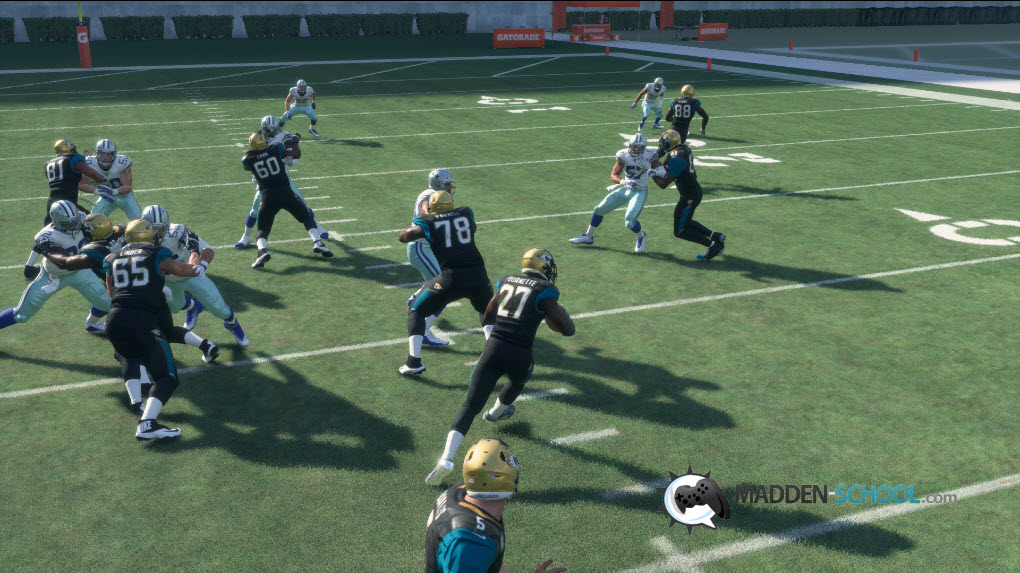 You can see when we get the ball we are looking to bounce it outside.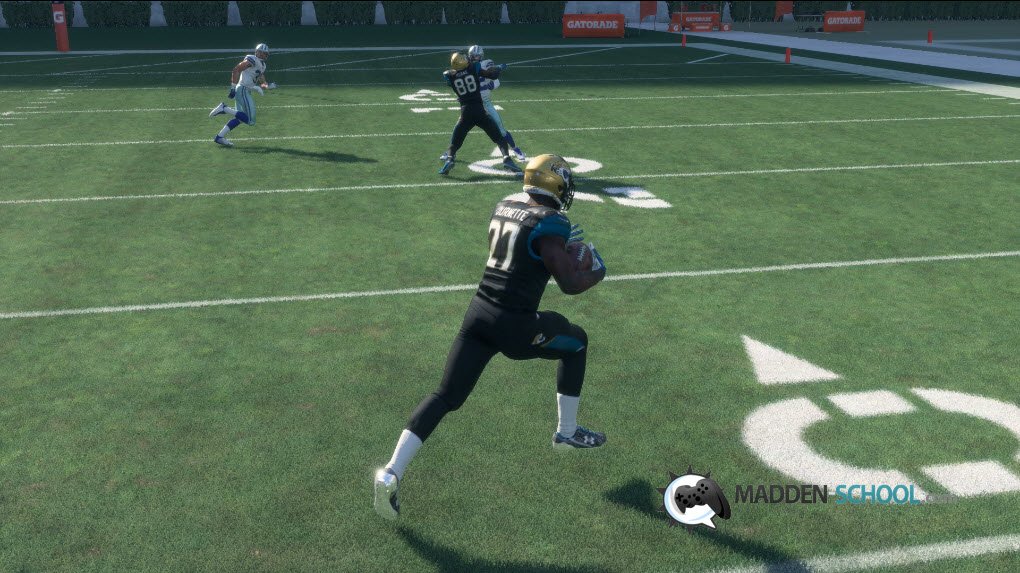 Our blocking is really good and we have some open field in front of us.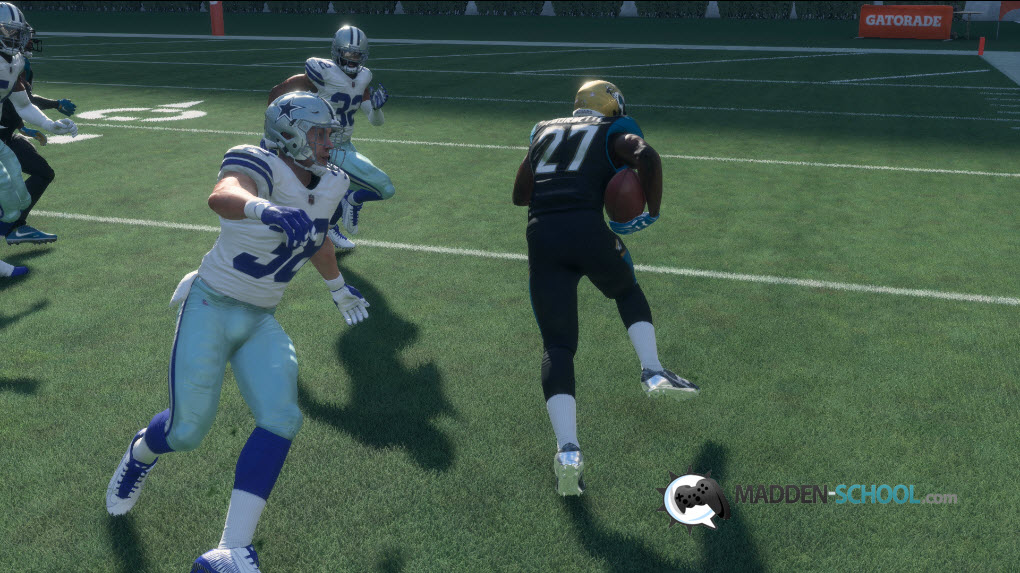 We make one guy miss and then finally get tackled for about a 15 yard gain.
Want more Madden 18 tips, schemes, and ebooks?  Check out Madden School Unlimited.