Our New York Jets Offensive Mini eBook for Madden 18 is now available!  In this mini ebook, we are going over one of the most powerful concepts in the game.  If used correctly, you will get a touchdown against any cover 3 defense as well as huge gains against any cover 2 or cover 4 defense.
We focus primarily on the Gun Tight Slots and Singleback Tight Slots formations.  The best part about this mini ebook is that you can take our concept and apply it to pretty much any playbook in Madden 18.  It works great out of any tight formation in the game.
The concept we spend a lot of time going over in this mini ebook is almost impossible to user defend because there are no crossing routes and the concept can be done to either side of the field without your opponent knowing which side of the field you are bombing deep.
Here is a sample of one of the plays from our mini eBook.
Each play comes with full HDs video with voiceover along with a detailed step-by-step written breakdown.  All of our ebooks are designed to work on PlayStation 4 and XBOX One in all game modes including Ultimate Team, Head to Head, and Franchise mode.
The good news is, you can get instant access for only $9.99!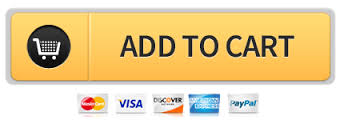 You can get all 9 of our available Madden 18 ebooks as well as every other ebook we release by joining Madden School Unlimited today!  It's our best value.