In today's Madden School tip, Stickwork is going over a play to add into your Madden 18 scheme.  It has quick/easy reads against every coverage in the game.
Check out the full breakdown below.
Madden 18: Gun Stack HB WK - Curl Switch
Playbook: Washington Redskins
Formation: Gun Stack HB WK
Play: Curl Switch
Setup:
Put the A/X tight end on a streak
Put the B/O receiver on a drag
Reads:
The first read on the play will be the running back out of the backfield
If that is not there look to the Y/Triangle receiver on the curl route
Then progress to the B/O receiver on the drag route over the middle
Next, look deep to the A/X tight end
Lastly, hit the X/Square receiver deep over the middle
Overview: This is a very effective play against zone because the route combos make it impossible to cover against zone. The play attacks the left side with high and low reads, while also attacking the middle of the field both deep and short.
Let's take a closer look at how this play works.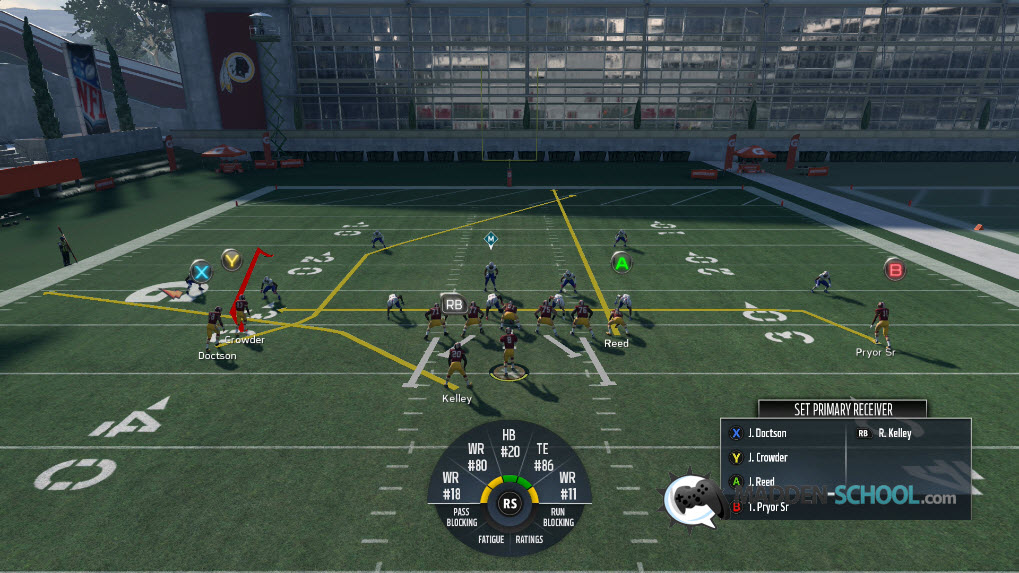 This is how the play should look.  The only adjustments we made are to put our tight end on a streak and our B/circle receiver on a drag.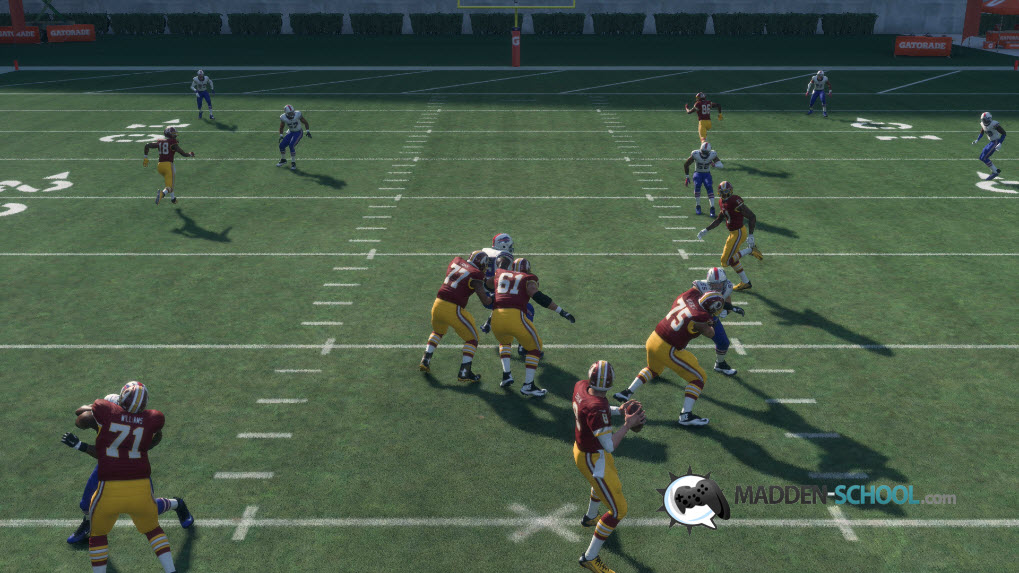 The defense is in a cover 2 and the linebacker comes down to cover our receiver on the drag leaving our tight end on the streak open.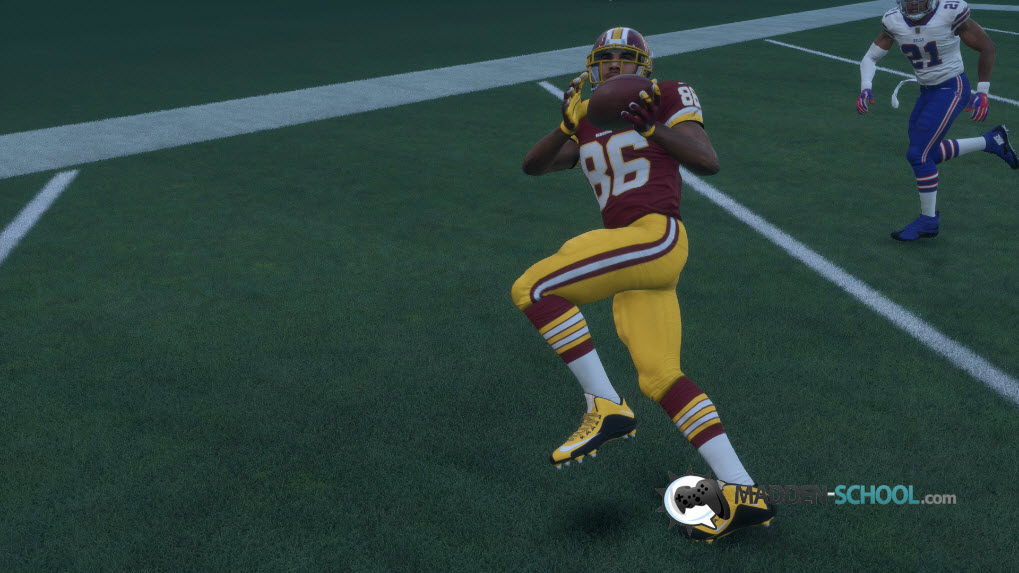 We lead pass towards the middle of the field and the play results in an easy touchdown.
Join Madden School Unlimited for complete access to every Madden 18 ebook we release the entire year!