We are really excited to be back for Madden NFL 17! This is our 10th season covering Madden games and it is shaping up to be our best ever.  In today's free Madden 17 tip, we are starting off with a very easy play that you can use when you first get Madden 17.
Don't expect huge results from this play but when you mix it into a scheme and make the right reads, it is very hard to stop.
Madden 17 Tips: Near Close - PA Strong Flow
Playbook: Kansas City Chiefs
Formation: Near Close
Play: PA Strong Flow
Setup:
Hot route your fullback to a swing to the left
Reads:
Your first look is to your X/square receiver on the curl route
If he is covered, look to your fullback in the flat
If the fullback is also covered, your tight end or half back should be open
Overview: This is a really simple play without much setup that can be used to move the ball for 5-15 yards every time you run it if you make the correct reads.
Let's break it down step by step.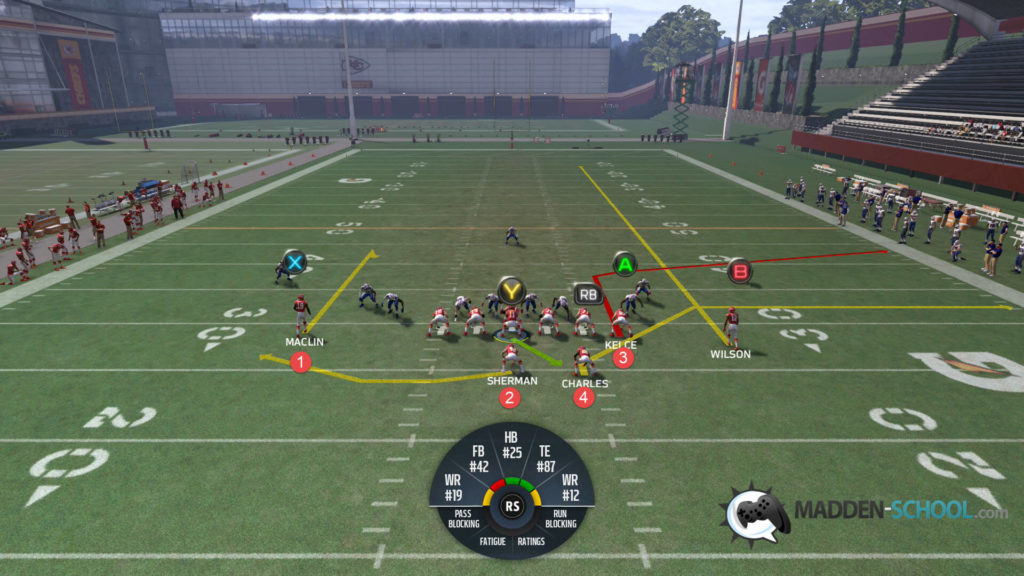 This is how the play should look right before we snap the ball.  The numbers in red are the reads we are going to make.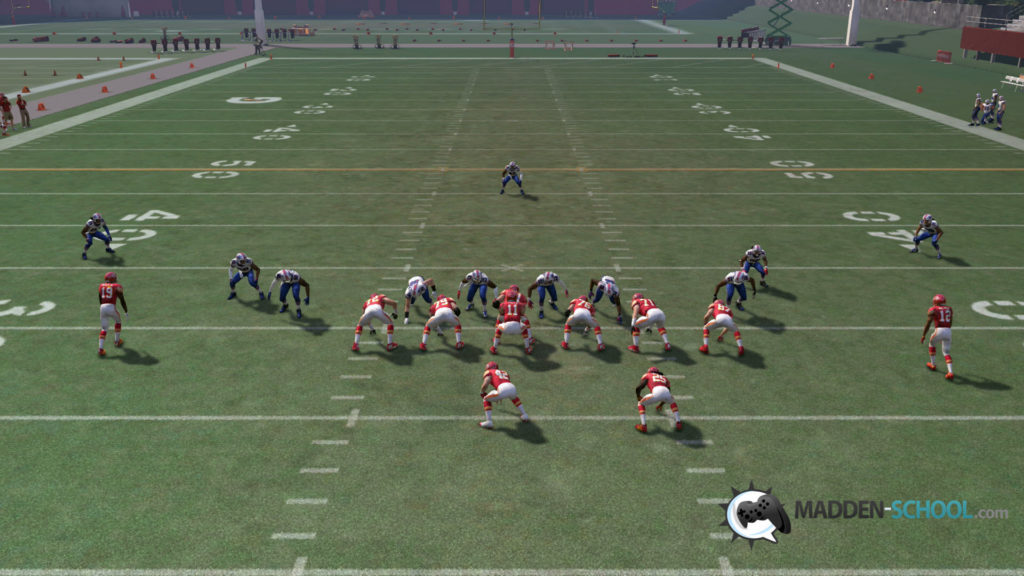 We snap the ball.  At this point we have no clue what the defensive coverage is going to be but we are comfortable with how to make our reads.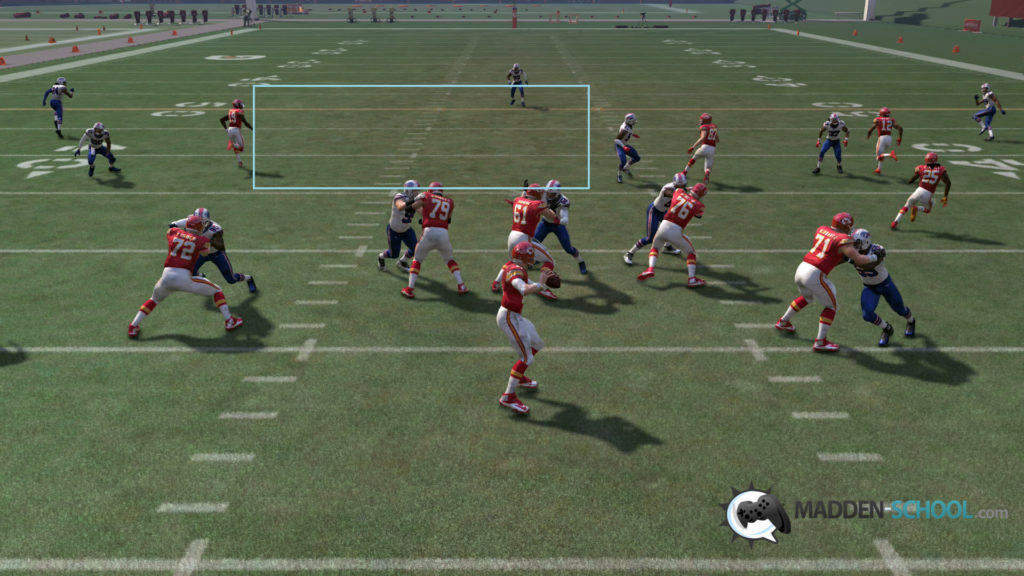 You can see that on this particular play, the defense is in zone coverage and they left the middle of the field pretty open.  Our receiver who is about to curl should be wide open.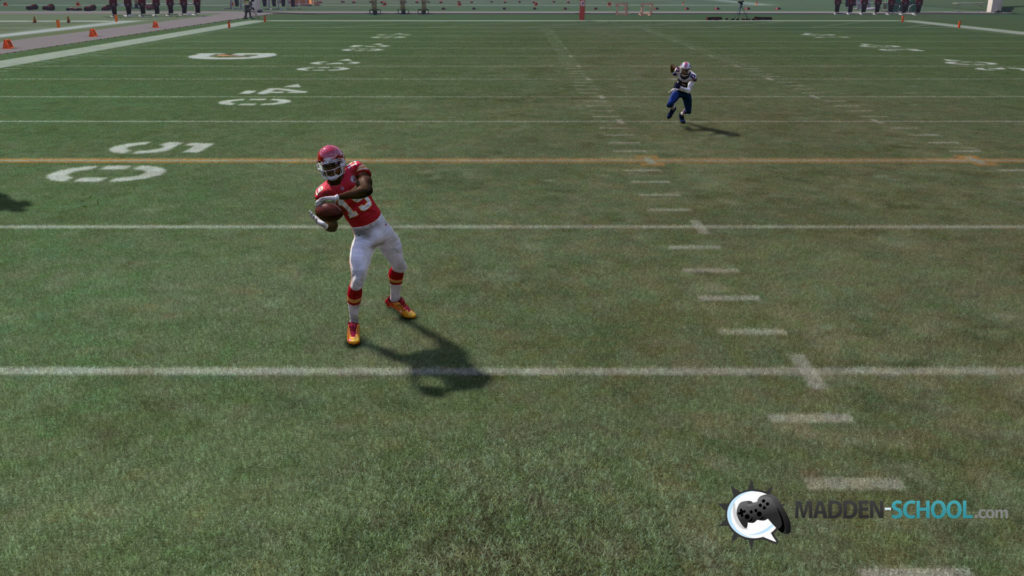 We make the catch for about 11 yards and by the time we are tackled, we have an 18 yard gain.
If you are enjoying our free Madden 17 tips, check out Madden School Unlimited.  It gives you access to every Madden 17 ebook we release the entire year.