In this free Madden 17 strategy, we are going over a really nice money play that has multiple open receivers.  There should be a couple receivers open regardless of what coverage the defense is in.
Also, there is a new update to our Madden 17 Defensive Lockdown eBook.  If you are a member, you can check it out on the Unlimited app or inside the members area.  If you aren't yet a member, what are you waiting for? Become a Madden School Unlimited member today!
You can check out today's free Madden 17 tip below.
Madden 17 Strategy: Gun Bunch Wk - Mesh Post
Playbook: San Diego Chargers
Formation: Gun Bunch Wk
Play: Mesh Post
Setup: 
Hot route your A/X receiver to a slant route
(Optional) Do whatever you want with your running back
Reads:
Your first read is your A/X receiver on the slant
If he is covered, look to your B/circle receiver on the post
You can also look to the X/square receiver underneath or your tight end in the flats
Overview: This play has a lot of options which makes it hard for your opponent to decide which receiver to try to take away.
Let's break this play down a little further.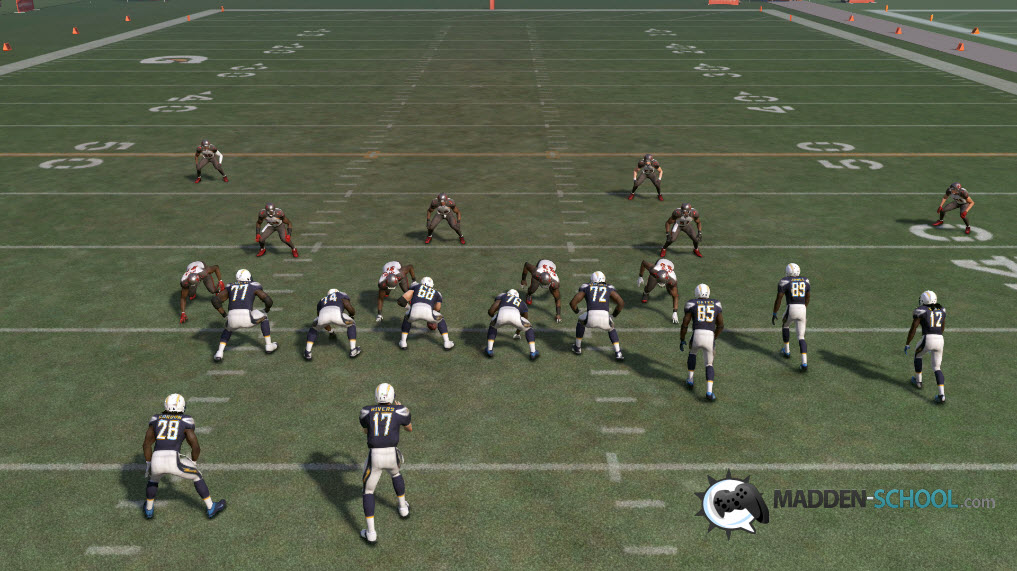 This is how the play should look right before we snap the ball.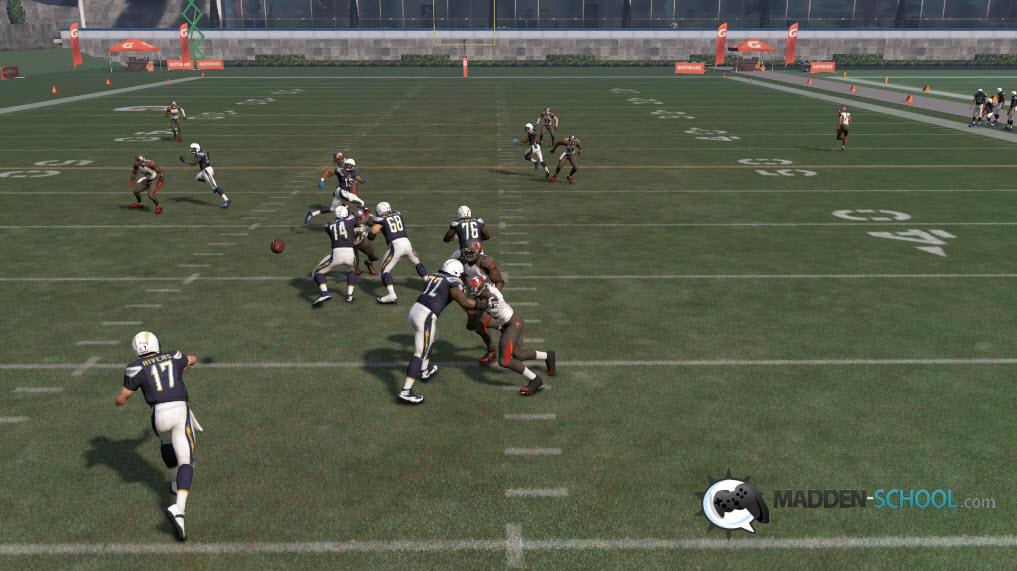 You notice right away that both our receiver on the post route and our receiver on the drag route are open.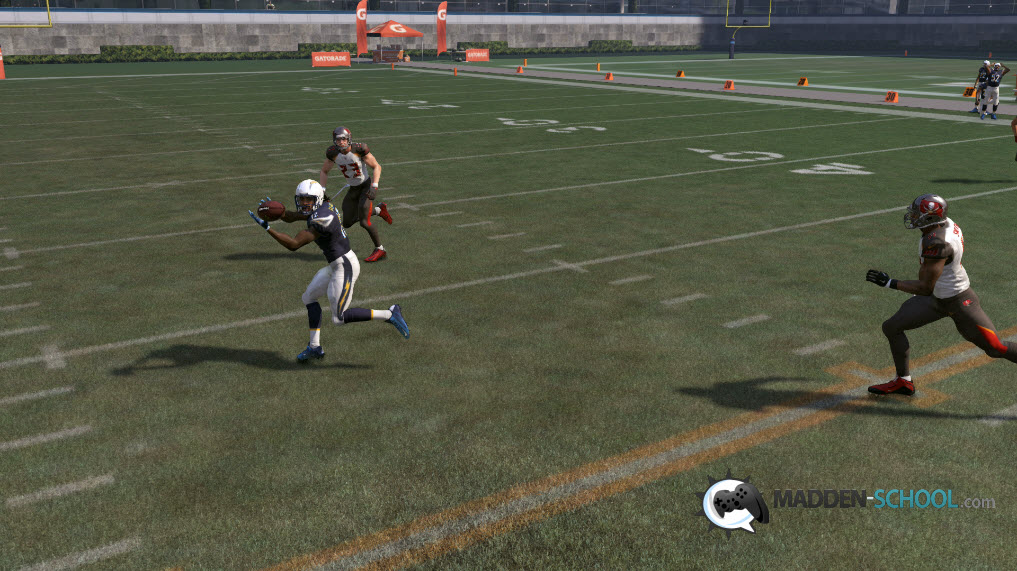 We fire the pass into the receiver on the post route for a big gain.