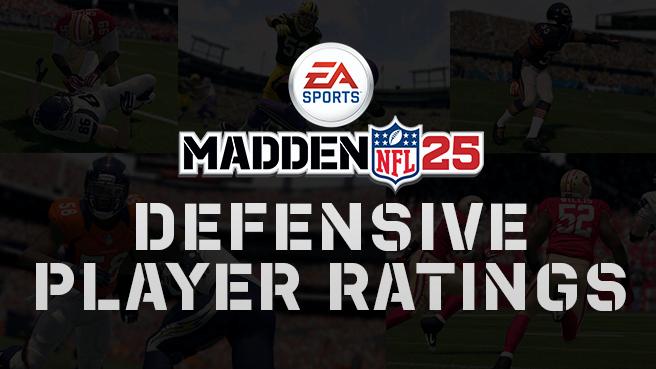 The full defensive player ratings for Madden 25 are now available.  They are still missing the acceleration rating for everyone but it is better than nothing.
You can download the excel spreadsheet with individual ratings for each player in Madden 25 at this link.
The link also includes the previously released offensive player ratings as well as the defensive player ratings for every player on all 32 teams.
Who do you think is overrated and who is underrated in Madden 25? Let us know in the comments section below or on our madden 25 forum.