In today's free Madden 23 tip, we are going over a great way to beat Cover 3 defenses based out of the Rams and Vikings playbooks.
We also just completed our 4th ebook based out of those playbooks. Madden School Unlimited subscribers can view that ebook (and all our other premium content) in the members area!
Let's get into the full breakdown!

Formation: Singleback Doubles Off Close
Play: PA Weak Flood
Setup:
Make sure you are on the right hash mark
Hot route your B/circle receiver to a streak route
Reads:
Your primary read on this play is the X/square receiver deep. Lead pass up and to the sideline
If he is covered, look to the Y/triangle receiver on the crossing route
You also have your running back in the flat as a checkdown
Overview: It is very important to have your fastest wide receiver in the X/square spot in order for this to work. You also need a QB with very good to elite throw power to lead the receiver the way you need to.
Let's take a closer look at how this play works.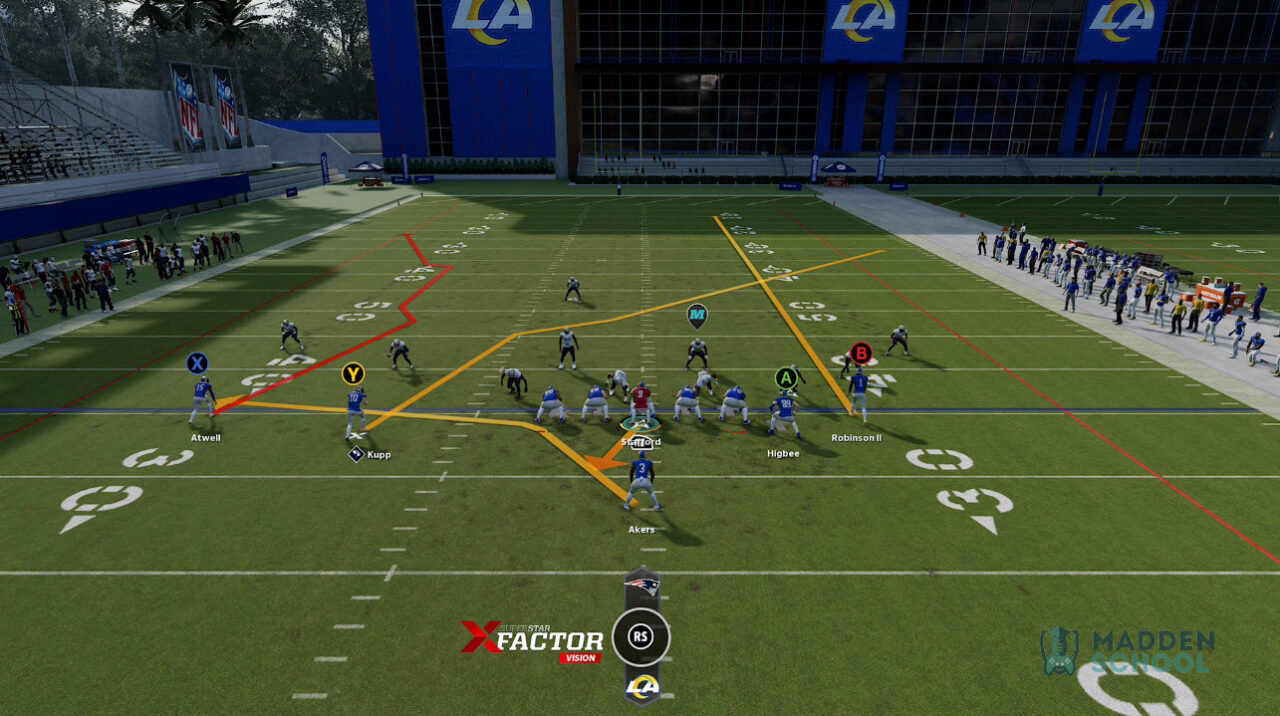 This is how the final play art should look right before we snap the ball.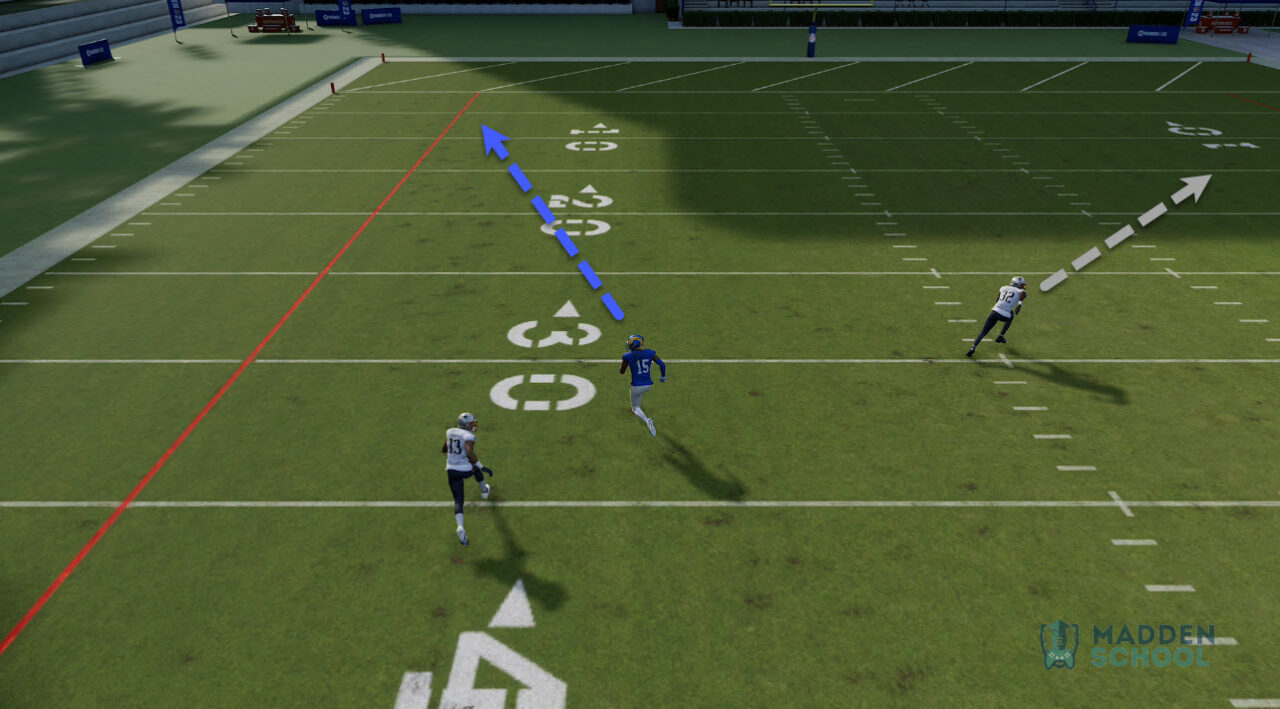 It is about at this point where our quarterback releases the ball. Once we get behind the cornerback and the safety turns his head.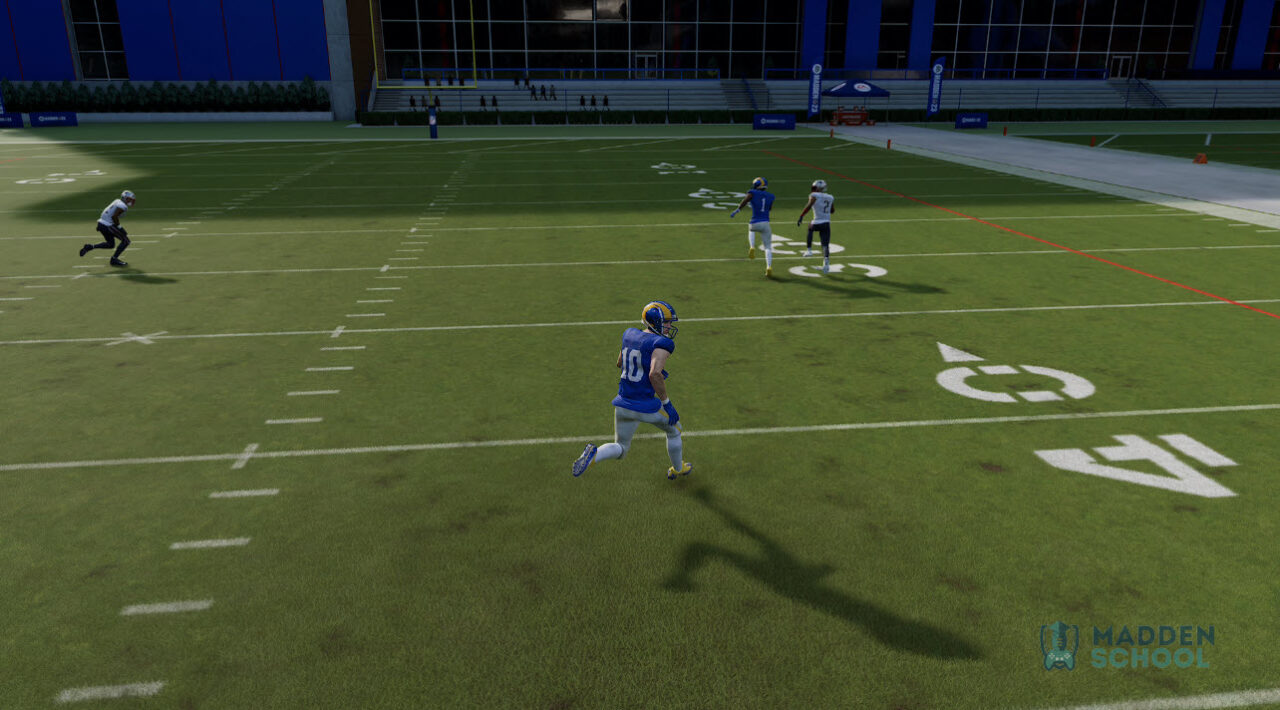 We can also throw to our Y/triangle receiver on the crossing route if for any reason our X/square receiver isn't open.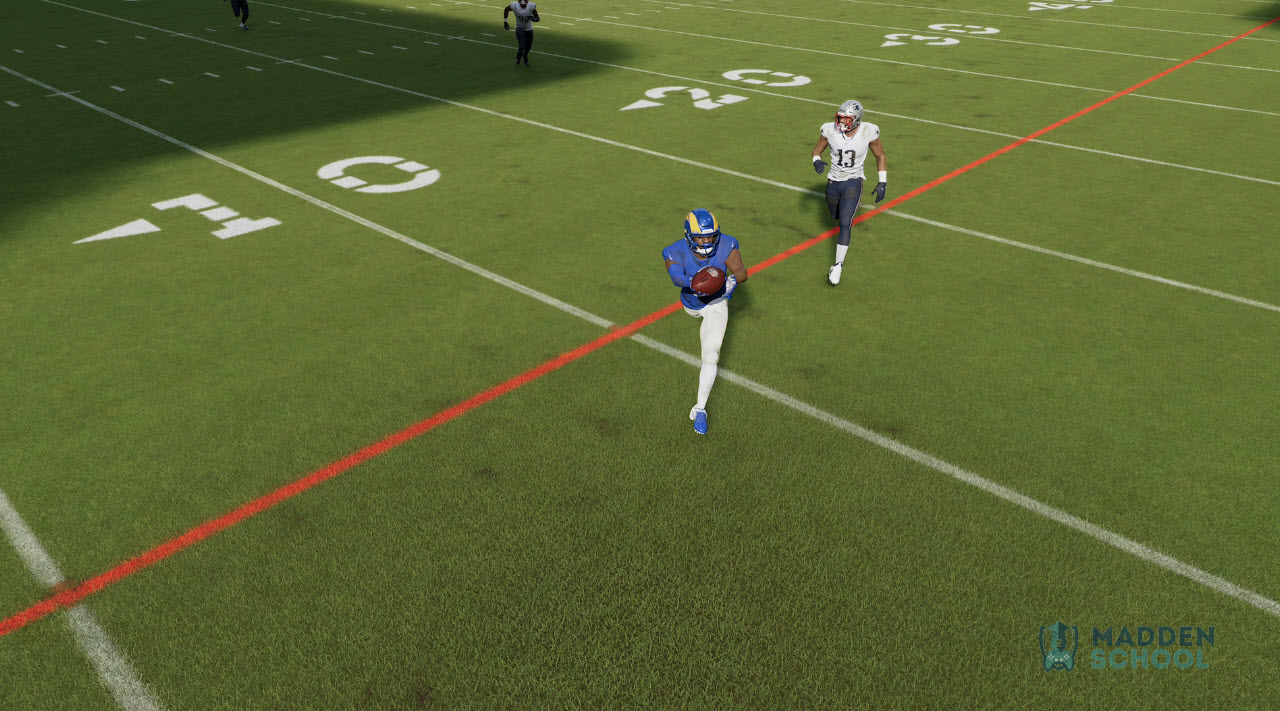 We decide to throw to the X/square receiver and walk into the endzone for an easy touchdown against cover 3 defenses.
Want more of the best Madden 23 strategy guides and ebooks? Join Madden School Unlimited today!