Here are the controls for Madden 19 on XBOX One and PlayStation 4. You can see what every button on the controller does before the snap as well as after the snap.
The controls look mostly the same as in previous Madden games but it is always good to get a refresher.
Check out the full Madden 19 controls below.
Madden NFL 19 – PlayStation 4 Controls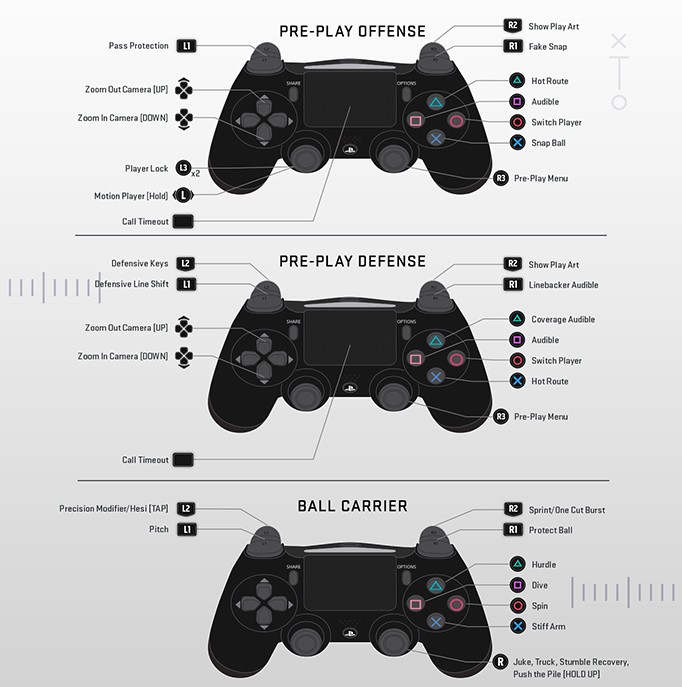 Madden NFL 19 – XBOX One Controls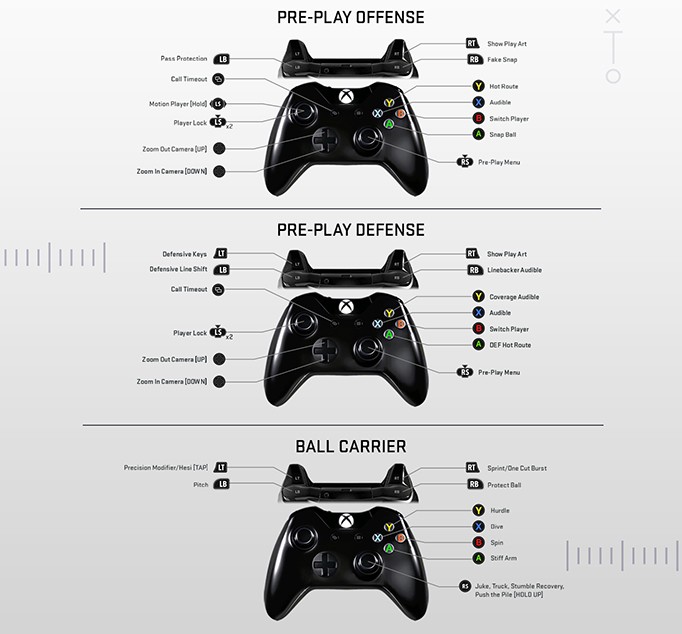 We've got all of the latest Madden 19 information inside of our Madden 19 news center.