It's always good to have 1 play touchdowns at your disposal and that is especially true in Madden 22!
In our first Madden 22 offensive ebook based out of the Kansas City Chiefs playbook, we went over lots of concepts to destroy cover 3 defenses but today we are going to go over one from the Carolina Panthers playbook.
Check out the full breakdown below!
Destroy Cover 3 Defenses In Madden 22 With This Money Play
Playbook: Carolina Panthers
Formation: Gun Tight Slots HB Wk
Play: Mesh Spot
Setup:
Hot route your X/square receiver to a fade route
(Recommended) Double team the outside most rusher on the left
Reads:
Your primary read on this play is the X/square receiver deep against cover 3 defenses. Lead pass to the sideline.
If he is covered, or if your opponent is not in cover 3, look to one of the receivers on the drag route
Overview: This play works best when you are on the left hash mark and have a speedy wide receiver lined up as your X/square receiver.
Let's break it down a little further.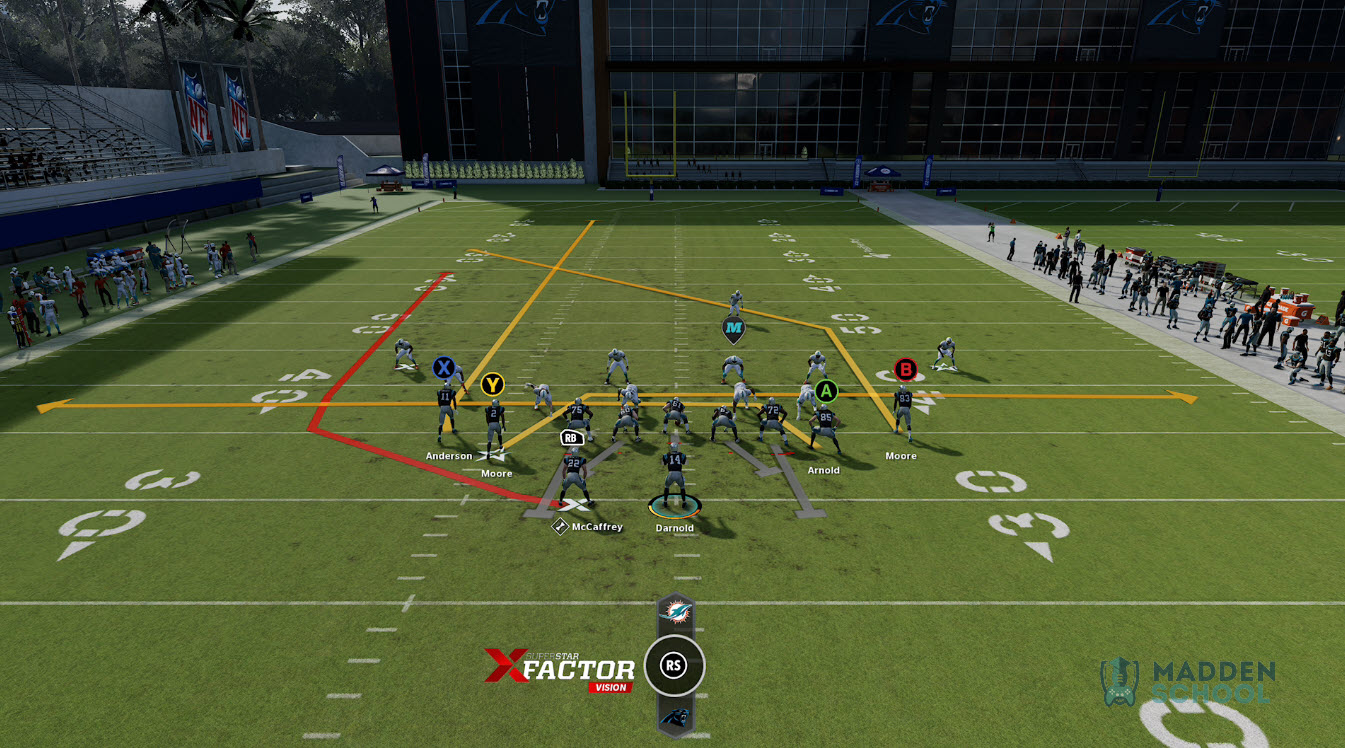 This is how the final play art should look. Our opponent looks like he could be in a cover 3 defense with the 1 deep safety.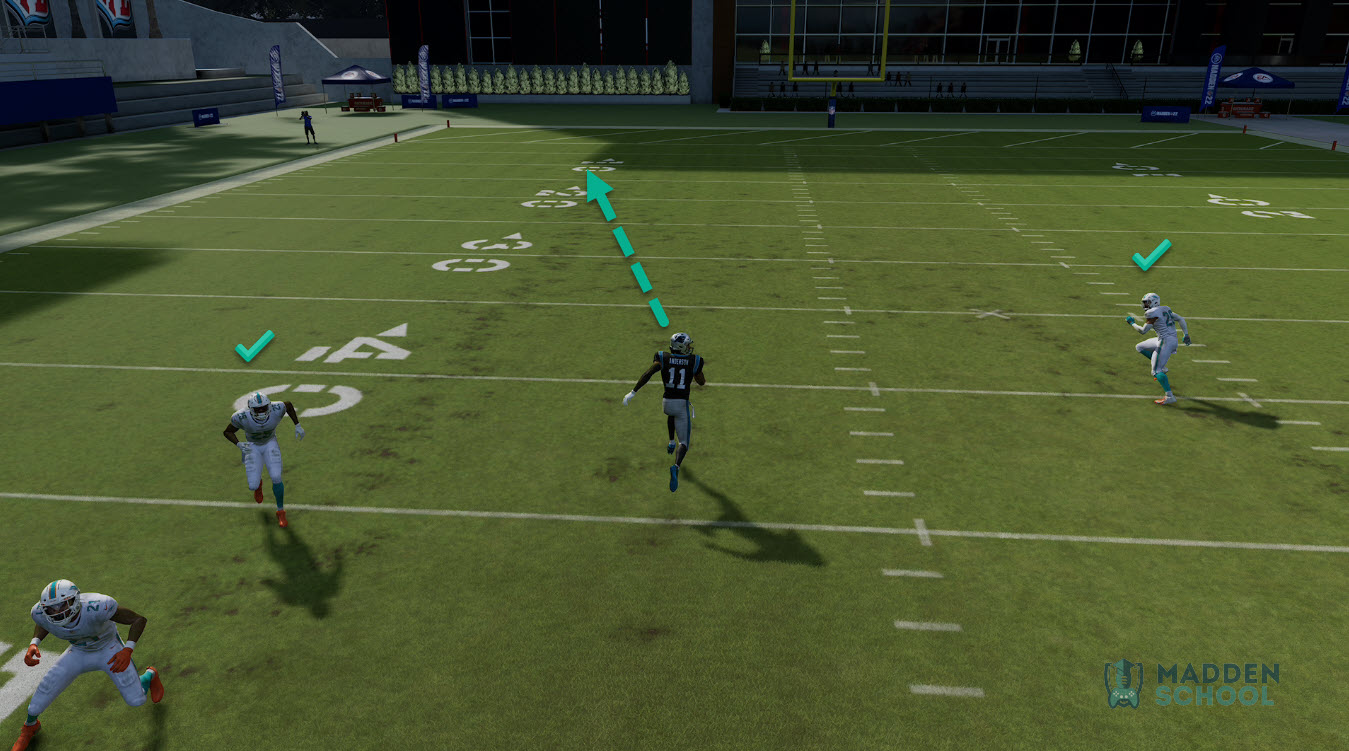 We can tell right away that he is because the cornerback on the left isn't dropping back as far as he should. This is about when we throw the ball. Lead pass to the sideline.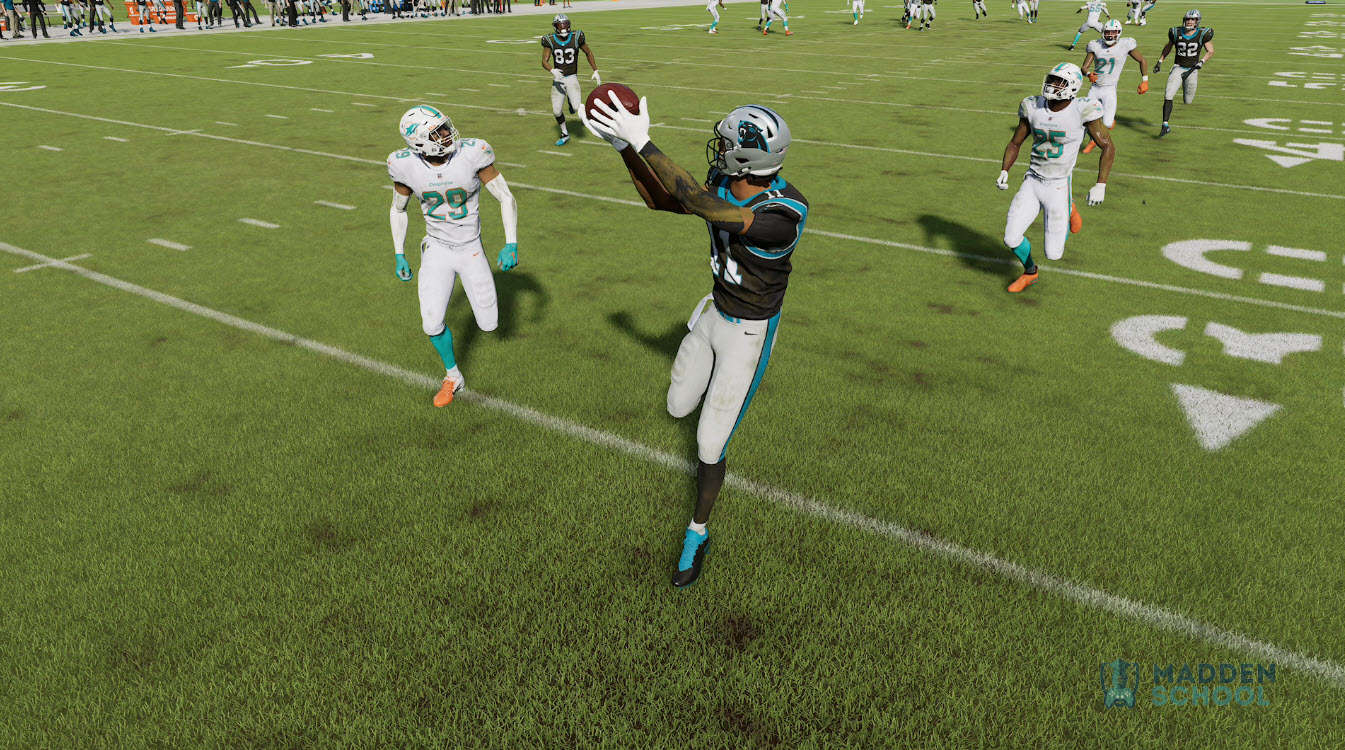 If we have enough space we use the RAC catch animation by pressing X/square and we are able to walk into the endzone.
Want more of our best Madden 22 strategies? Join Madden School Unlimited today!